Home

/

Super Las Vegas HD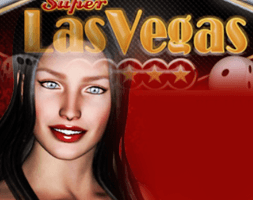 Super Las Vegas HD is an exciting online video poker game produced by a world-renowned software provider, World Match. An attractive theme, quality graphics, amazing animations, clear sound effects and the impeccable HD feature that keeps video poker lovers playing for hours characterize this World Match production. Despite the fact that Super Las Vegas HD is a poker game, it bears key features common in slots. Therefore, if you have played slots before, understanding Super Las Vegas HD gameplay will be a walk in the park.
How to Play Super Las Vegas HD
This video poker consists of two players including you and the automated live dealer. The dealer's role is to shuffle the 52 cards available while your role is to select the number of hands you want to play, set the bet level and click on the deal button to start the gameplay. I bet you will be pleased to know that you can select 1, 5, 13 or 25 hands including Royal Flush, Straight Flush, Four of a kind. Three of a kind, Straight, Flush and Full House. Each of these hands has a certain value, and different combinations earn you different payouts. Once you set your bet, cross your fingers and hope that the dealer gives you cards that will lead you to victory.
Minimum/Maximum Bet
While playing Super Las Vegas HD, the minimum bet allowed is 0.1 while the maximum bet is 5. This betting range is very friendly to casual players for it offers a minimal risk of losing money. This fact should not discourage high roller from playing because the game has a very high RTP. Therefore, players can win big even after placing a small bet.
Bonus Round
Similar to other poker games, this round is triggered by a win during gameplay. Once this round pops up, you have an option to try it out or not, if you opt to play this bonus round, select two out of four options including first, even, odd and last. If the dice lands on the combination you selected, then you win and your bet is doubled. However, if you lose, all your wins are lost.
Tips and Tricks
Keep pairs for they have a higher chance of occurring
Play via the play money option before betting real money
Play with the maximum number of coins
Super Las Vegas HD offers a platform to win big with a minimal strategy because the gameplay is easy and straightforward. With that in mind, do not hesitate to play this game on whether the PC or mobile platform for an exciting gaming experience.