Home

/

Mini Roulette Online Game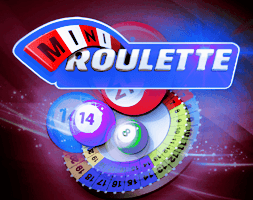 Mini Roulette Online Game
Mini roulette online game is almost the same as other roulette versions. But it's played using a wheel with 13 holes. The numbers are from 1 to 12 and a zero. You can bet on any numbers in the segments. The odds are 11 is to 1. Just like other versions of roulette, you can stake your money between numbers to improve the odds of winning. You can also wager on colors: red or black. The game also allows guessing whether or not the winning number is odd or even. All wagering options cover those six holes on the wheel. The game has decent odds, but the inclusion of a single zero gives you an advantage.
Play It
You can only start the wheel once you've set up your stake.
When the wheel starts spinning, the ball will soon land in one of those holes.
As soon as that happens, a winning number is determined.
All losing stakes are gathered.
If you win, you'll get a payment. Once all bets are collected and paid, you can start placing your new bet or use the automatic bet to put the same stake you've made previously. 
Some sites that provide this game has a version that lets you receive a part of the losing wager when the ball goes to zero. It's advantageous to you as you'll only be considered as half loss.
How to Win?
It's okay to choose whatever number you think will be the winning number. To increase your chances of winning, you can choose an odd/even option or the red/black selection. When betting, you just need to tap the chip of the value you want to wager. Then, choose any area of the table and make your bet. Each time you click on the wager area, you're adding a chip with a particular value that you can bet. To increase your chance, you just need to choose and click another chip.
The minimum and maximum wager you can make will depend on your player level. If your bet isn't in the limits, it will look transparent when you see it on the table.
Why Opt for this Game?
This version of roulette is simpler than the standard one. If you wish to multitask, this game will help you, and it's worth it. This version is already ideal for those who are new in roulette. If you're not sure how to play it yet, you may wish to try its free version first. From there, you can master your skills and opt to play for cash.